THIS POST MAY CONTAIN AFFILIATE LINKS. I MAY EARN FROM QUALIFYING PURCHASES.
#1 really wanted to play with an egg the other night when we were making breakfast for dinner. Mommy said no. Daddy, however handed over the egg.
Mommy suggested she sit on the floor.
#1 dropped it once, and it fractured a bit. She showed it to daddy.
Then, daddy gave it back.
#1 sat on the floor, again.
And dropped it, again.

And she screamed. And cried. And didn't understand.
But, I didn't post that picture (and yes, I have it).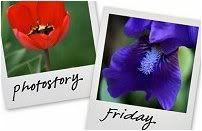 Hosted by Cecily and MamaGeek