THIS POST MAY CONTAIN AFFILIATE LINKS. I MAY EARN FROM QUALIFYING PURCHASES.
So, here's another hint of where I went the other day. Do you know now?

That's right. A little trailer selling shaved ice.
I got a shaved ice. You can't find these things anywhere in Georgia. It's silly. It's nonsense. It's not fair!
So, the first opportunity we got, we had a date to get a shaved ice.
Waiting? Totally sucks!


And, even worse, Mr. Serious got his first. Jerk.

There she is in all her beauty. My beloved…the best…the wonderful. My delicious shaved ice.

Do you know what flavor it is?
That's right blue bubblegum. It's the best.
Can you see the joy in my bite?

No? How about here?

Ready for another bite! I can't stand the suspense.


It was sooooo good. And, guess what? We went and got another one today!!! Might have to get another one before we leave, too!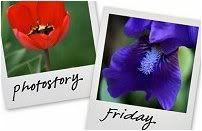 Hosted by Cecily and MamaGeek