This is probably one of those "You had to be there" moments.
THIS POST MAY CONTAIN AFFILIATE LINKS. I MAY EARN FROM QUALIFYING PURCHASES.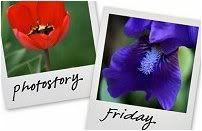 Hosted by Cecily and MamaGeek

This morning, #1 wanted to wear shoes that don't fit. I tried to tell her they were too small and they would give her owies. She didn't care. So, I let her wear them.

I called hubby and told him what she had done. I said, "we can start her in some Chinese foot binding and make her feet beautiful. But really, one morning shouldn't be too bad, right?"
He then said "we should put her in a Mayan head shaper." Then, I added, "why not start with the Egyptian neck rings, too. Let's start with the first one tonight."
He decided that would give us one "diverse baby."
In the mean time, this is after wearing the shoes for about 3 hours. I couldn't get a picture of the red spot on the back of her heal.

I hid those bad boys…no more shoes that don't fit for this kiddo! I want her to have the feet, head and neck that God gave her!