THIS POST MAY CONTAIN AFFILIATE LINKS. I MAY EARN FROM QUALIFYING PURCHASES.
The difference two years makes is amazing.
#1: March 4, 2007
interests then: cereal, breast milk, rattles, taggie blankie
#1: February 27, 2009
interests now: horses, babies, Wii DDR, drawing, Aquadoodle, talking, eating, CareBears, puzzles, kissing her sister, Disney Princesses, Olivia, etc.
I swear I blinked and she was two.
And, now we're repeating…
#2: February 9, 2009


Seriously…twins separated by 2 years (well, one day shy)!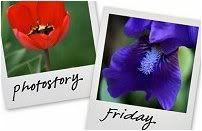 Hosted by Cecily and MamaGeek
**********************************
Don't forget to enter my giveaway and win a pair of See Kai Run shoes.