THIS POST MAY CONTAIN AFFILIATE LINKS. I MAY EARN FROM QUALIFYING PURCHASES.
Sometimes, the men in our lives can be hard to shop for. It often feels like they have "everything" and aren't typically the type to speak out or give a wishlist. (Or maybe you are lucky and have men that will do that…not so much here). So, I thought I'd pull together a gift guide for men that love the gym, health, fitness, etc. and also hopeful that you might share some suggestions, too!
Looking for gifts for women, check out this gift guide for every woman in your life.
Some samples have been received and others are commissioned links.
Prosource
ProsourceFit is having a 15% off sale starting today, so hurry up and find the perfect fitness gift to keep dad healthy this year. Use code "DAD15" at checkout.
The man in this house loves to do pull-ups and chin-ups but wasn't able to do so at the house until we had a proper pull-up bar. We have installed a full set-up in our garage, but if we didn't have that option, a door mounted bar would be the perfect solution for both cost and practicality. 
Another great option is an adjustable weighted vest. These can be used to add weight easily to body weight exercises, or even to weighted exercises without additional hand-strength. They can even be used for running or pull-ups.
Prosource has a lot of options for things like weights, hiking sticks, benches, stretching help, yoga and more.
Manly Man Company
Being a gym lover myself and knowing how much protein we like to eat, The Manly Man Company has some great gift baskets that they've specially marketed to men. The Best Jerky Box is a great source of protein and variety. It's perfect for any jerky loving man! This Gift Box is the best way to sample all of their best selling jerky. Featuring a wide variety of jerky meats and flavors.
Gift Set Includes:
1x Barbecue Mesquite Beef Jerky (3oz.)
1x Old Fashioned Maple Bacon Jerky (2oz.)
1x Pepperoni Jerky- Straight up Pepperoni (2oz.)
1x Draft Ale- Black Label Beef Jerky (3oz.)
1x Whiskey Straight- Black Label Beef Jerky (3oz.)
1x Manly Man Original Beef Jerky Flower Trimming (3oz.)
1x Manly Man Teriyaki Beef Jerky Flower Trimming (3oz.)
1x Manly Man Hot Beef Jerky Flower Trimming(3oz.)
Sitka Salmon Share
Sitka Salmon Shares delivers premium, sustainable, wild Alaskan seafood from the fishermen directly to members' doorsteps! It comes frozen, but ready to quickly thaw and enjoy. The salmon is the best tasting salmon I've ever had…even from a restaurant. I typically don't like cooking fish, but this was amazing. The girls cut up the cod and made homemade fish sticks that were 100% better than frozen store bought fish sticks.
Sitka Salmon Shares Is:
Wild: Wild-caught from the pristine waters of Southeast Alaska and the North Pacific
Sustainable: Harvested using hook-and-line methods to minimize negative ecological impact
Traceable: Our relationships ensure that your fish is traceable to the boats of our fishermen-owners and trusted community partners
Fishermen-centered: Individually caught by one of our fisherman-owners or partner fishermen (who we hope are on their way to ownership!). Fishermen ownership makes us distinct from our competition and creates a more just system that values hard work, high-quality fish and low-impact harvesting methods.
Just: Our fishermen receive an average of 20-30% more for their harvest, which can equate to $10,000 extra income in a given season
Premium: Blast-frozen at the peak of freshness to ensure the highest quality, guaranteed
Convenient: Home delivered directly to your door, with recipes and a newsletter about the fishermen who caught that month's share
Conscious: Carbon offsets purchased and 1% of revenue donated to efforts promoting small-scale fisheries and conservation in Alaska.
Discount code: Use RAYS code for $25 off any share except for the Taste of Summer/Fall shares
Art and Photos
An "instant gallery" of images of a man with his kids is sure to bring about emotions. There are so many great options at Minted for lifestyle artwork or art featuring pictures you have taken.
Minted also has custom stationary which is sure to wow!
Nomatic Bags
Nomatic sells luggage, backpacks, camera bags, wallets, accessories and more. They use quality, top-of-the-line materials, with well thought out functionality and versatility. They go from work to play and back again.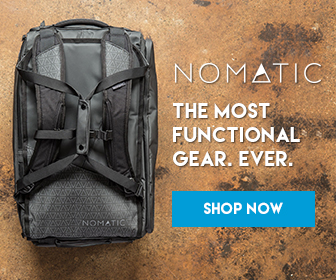 They have a variety of options (several sizes of backpacks, multiple carry-on options and more) that are all about life on the move.

Key Eats
WHAT IS KEY EATS?
Key Eats is a heart-healthy ketogenic program developed by experts, and used by thousands to lose weight and improve their health. The program guides you on what to eat through the Keyto Breath Sensor and Key Eats App.
You may not have thought it was possible to be plant-based and low carb, but it is! On Key Eats, they will guide you to eat delicious, healthy foods that make you feel full and satisfied. The key to success is getting into a state of "ketosis" which happens when you eat healthy plant-based fats, and limit carbs and sugar.
In addition to their Plant-based Key Eats Program, you can also purchase Key Eats Keto Snacks Key Eats Keto Snack Bars for tasty gym supplements.
Grill Masters Club
Grill Masters Club is for the meat and grilling lover in your life.
You can select from boxes that include:
BBQ SAUCE
BBQ RUB
CHEF'S CHOICE
WOOD CHIPS
RECIPES & PRODUCT INFORMATION

Check out their Father's Day Sales:
Save $20 on 12 Month Subscription with Code GMCFATHERS12 from 6/1-6/20.
Save $15 off 6 Month Subscription with Code GMCFATHERS6 from 6/1-6/20.
Snake River Farms
Is a great place to get quality meat straight to your door from steak to brisket to ham and more, they have all of your meat needs. From farm to table, they are sure to please.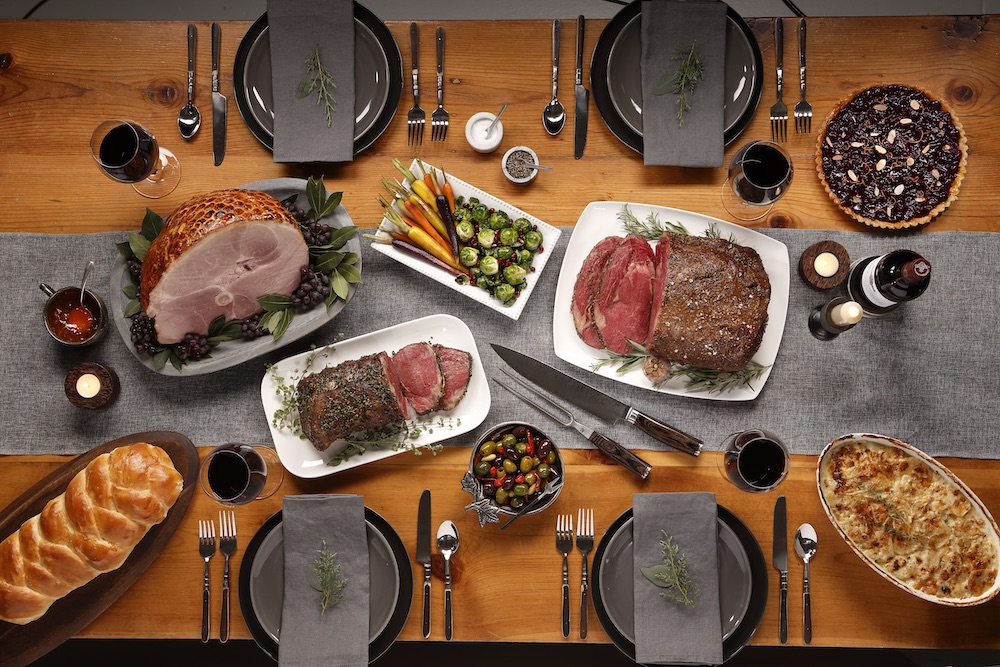 About Snake River Farms:
Snake River Farms and Double R Ranch are part of Agri Beef, a family owned and operated business dedicated to producing the highest quality beef and pork in the United States. Founded in 1968 by Robert Rebholtz, Sr., Agri Beef started as a ranching and feeding operation and grown to incorporate every step of the beef lifecycle which includes ranching, cattle feeding, animal nutrition, and beef processing. This comprehensive approach ensures the products that arrive at your door are the best available.
Last Chance Father's Day: Get Free Shipping on Orders $99+ with Code SRFGIFT from 6.15-6/21.
Get 2 Free Brick Packs with Orders $99+ With Code FREEBEEF from 6/8-6/14.
If there is something you like, share a suggestion with a friend or family member for your gift list. Leave a comment, too so I know what you think!