Mommy and Me Monday | Bedtime Reading | 94th ed.
THIS POST MAY CONTAIN AFFILIATE LINKS. I MAY EARN FROM QUALIFYING PURCHASES.
It's time again for Mommy and Me Monday. Pop out from behind that camera and capture yourself in action with your kids.  Check out the inaugural Mommy and Me Monday for more information.
Since the girls have moved into the same room* they get reading time together before bed.  A small problem is seating for mommy. Sitting on the floor isn't that easy, and it's even harder to get up.  So, I sit in their chair and they sit around me.
I wonder if a love seat would fit in there?  Would that be asking for trouble?
I digress….
The other night, I was reading to the girls and I guess daddy was being sneaky.  He took a picture at bedtime and sent it to me later that night.
(Aren't they cute in their matchy-matchy jammies, too?)
Let's see if we can get the word out and get some more people to participate!  Head over to Moments that Define Life and see her feature "Chick Mom Life!" (hint: it could be me!)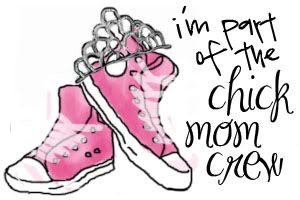 *Thank you all for your tips.  After being separated and staggering bedtimes, they realized they really like to sleep at the same time and know what they need to do.  Crossing my fingers and toes that it continues to work.
**There really is only one requirement here, a picture of you and your baby or babies; your children, your "baby" (ie significant other) or even your fur babies.  If your picture doesn't feature you (meaning you must be in the picture), I will have to delete your link.  It's not fair to the others that follow the rules.**
I try to make sure and visit all of you and leave some comment love.  Please spread the love!  And, I never mind the comments, either:)
THIS POST MAY CONTAIN AFFILIATE LINKS. I MAY EARN FROM QUALIFYING PURCHASES.