PSF-The mulitpurpose chair
Sometimes we use Daddy's recliner as a chair. Sometimes, we even rock in it. This day, it was a slide.
"Look mommy, I'm sliding," the toddler exclaimed with glee.
She did it over and over again. And, I know that I am a true blogger because I ran and got the camera and took pictures instead of reprimanding. Just like any other mommy would do, right?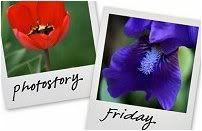 ******************************************
Don't forget to enter my latest giveaway here. (It ends Friday 2/13).