THIS POST MAY CONTAIN AFFILIATE LINKS. I MAY EARN FROM QUALIFYING PURCHASES.
#1 built a fort of pillows on the couch.
She wanted #2 to join her, so she did.#2 must have been hungry.
#1's arm must have looked tasty.
#2 kept giving #1 "kisses" and #1 thought it was hilarious.
Poor #2 just wanted to know why her sister kept taking her arm out of her mouth!
If you want, you can watch the video…it explains it so much more (and ignore the silly mommy voices, please!) Oh, and the cat's name is Gwendolyn, if you can't tell what #1 is saying.
And, just because today is my birthday (4/17, happy birthday to me) and somebody once said you can do whatever you want on your birthday, I'm putting two bonus Easter pictures up…I can't believe how much they have grown up! #1 is totally a big girl now!!!
And, sweet #2 is wearing a 12 month dress!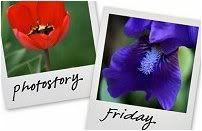 Hosted by Cecily and MamaGeek
**********************************************
Please check out my two fabulous giveaway
here
(Peter Walsh [InPlace System])!
and
Dole Make Me A Chef
($25 worth of fruit).
Both of them are easy to enter and have few entries!